Intelli-Stayk™ Dog Tie-Out
Get Extra Security For Your Best Friend
When it comes to tying your dog out, the requirements are really very simple, aren't they? A dog Tie-Out stake that stays securely in the ground and is guaranteed not to bend or break, no matter how rough or excitable your furry friend gets.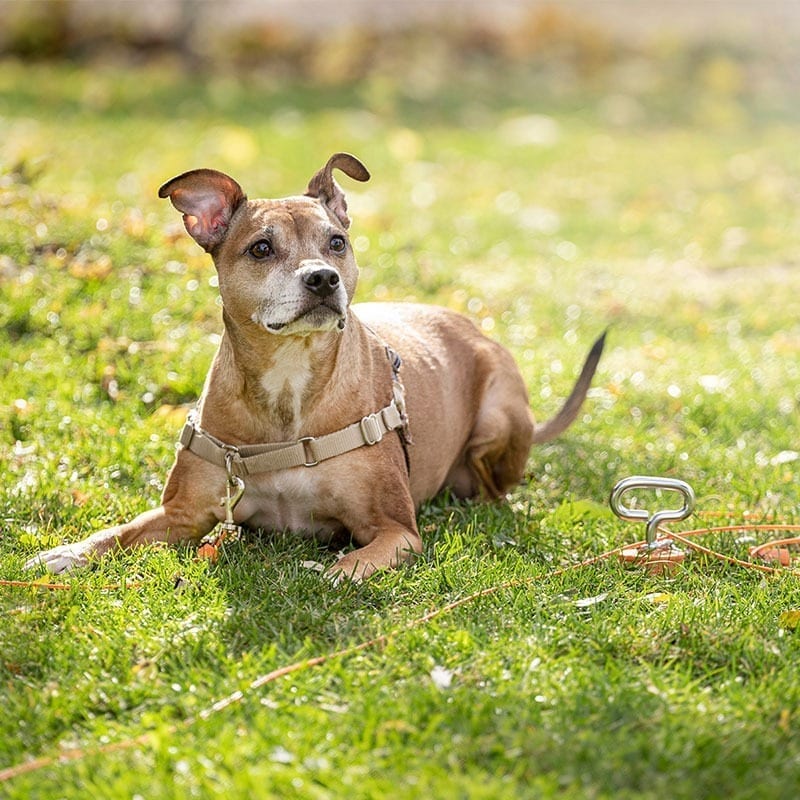 An Intelli-Stayk™ for every dog breed and size
The Intelli-Stayk™ comes in four different design varieties. You can find exactly the right Intelli-Stayk™ to suit your dog, no matter how big or small they may be. There is also one designed specifically for greater strength and traction in softer soil.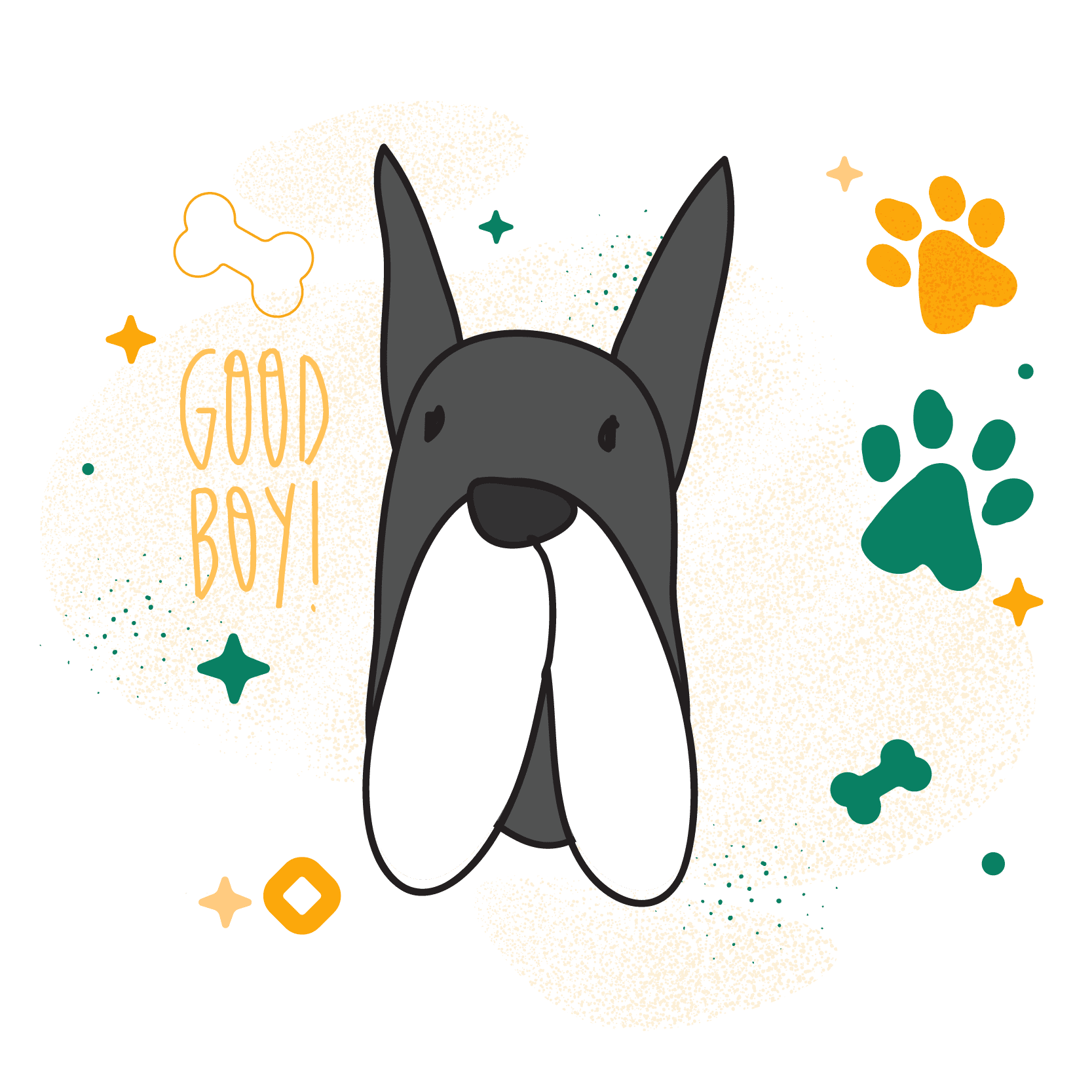 As simple as it may sound, it doesn't seem to be all that easy to find a product that satisfies this need. There are many dog tie-out stakes on the market and, while they may work for a while, there is always the risk that you might turn your back for a second and then look again to find your best buddy bounding away, dragging a bent or broken stake along behind him.
If your dog is like most others, he doesn't know his own strength, so get him a dog stake designed to provide effective, reliable, consistent security against all the force he can muster – a stake that stays in place whether he is lazing in the sun or setting off at full tilt in the direction of the nearest cat, another dog, or squirrel.   
You need to know that, once you install your stake in the ground, it will stay there, no matter how much running, jumping, and tugging your dog does! That's why you need the Intelli-Stayk™,  the solution specially designed to stay put. Now available in 4 variations, there's an Intelli-Stayk™ just right for all dogs, and for even the most extreme circumstances. 
"So far, this Intelli-Stayk™ is everything I was looking for. Easy to install and remove when necessary and still very secure."
"Worked Great!! We had a camping trip and both dogs were required to be tethered or leashed at all times on the camping grounds."
"I've used and loved the Intelli-Stayk™ for my dog so much, I actually decided to purchase 6 of them to tie down my large camping tent.   We had a huge storm that night with high winds and the tent never budged.  I think you should sell these for tents!"
The IntelliLeash® promise to you and your pet.
The IntelliLeash® team is committed to keeping all our customers and their pets safe and happy. Our products are designed to provide a reliable, definitive solution to your need to secure your best friend while also ensuring her comfort. We work hard to make our products reliable and durable. If you have any questions about your Intelli-Stayk™, our customer service team will be more than happy to offer advice on how best to use them. We also have a no-questions-asked replacement or refund policy, if you are not entirely happy with our cables or any of our other products.
Contact IntelliLeash® Customer Service with any questions you may have about our Intelli-Stayk™ or any of our products. Monday-Friday 8am-4pm CST 1-(815) 569-4200.