SIGN UP TODAY AND APPLY THIS CODE INTELLILEASH10 FOR 10% OFF YOUR FIRST ORDER WITH INTELLILEASH
The Smartest Bet for your Pet
Discover IntelliLeash™ Products
IntelliLeash™ Products offers unique and innovative products designed to keep your pet safe, happy, and comfortable. With our industry-leading tie out stakes, cables, training collars, toys, and other accessories, you can be assured you and your pet will create cherished moments in your house or yard, on a camping trip, at the park, or wherever you go with your beloved family member.
Browse our Intelli-Stayk™ Range
Reduce the risk of runaway dogs with the strongest
and most innovative and durable line of Tie-Out Stakes.
Original
Intelli-Stayk™
Dog Tie-Out
Intelli-Stayk™
with Beast Dog
Surface Lock™
Intelli-Stayk™
with Soft Soil
Surface Lock™
mini
Intelli-Stayk™
Dog Tie-Out
Our Story
Several years ago I was looking for a better and more durable way to keep my dog Lacey safe and secure. That's when I came up with the patented design of the Surface-Lock for our Intelli-Stayk line. The incredible success has allowed us to expand as we focus on innovative products that keep your pet safe, happy, and comfortable.
–Bob Yackley, President & Founder
At IntelliLeash™ Products, we combine a deep love for pets with a passion for creating innovative products that really work. We are committed to making pets and their people happy.
We have a year old lab that needs to be active, without a fenced-in yard. The strength and length are perfect to be able to play fetch, or let him wander in the yard. 
Lindsey E.
I bought the mini Intelli-Stayk™ so I could take my Yorky to the park. This small Tie-Out is perfect because it so small and light and easy to move. I can use it in my yard, take it to the park, or anywhere else really. It's small enough to fit in my bag! I've never seen anything so easy to use. I'm definitely getting one for my mom's dog too! Thanks for a great product!
Bridgit P. 
Works great, even when the ground is wet it still stayed in place and doesn't start to rock back and forth loosening the ground.
David F.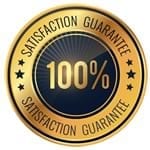 Satisfaction Guaranteed
We want you and your dog to be completely happy with our products – and we are convinced that you will be. However, if our Tie-Out stakes, cables, training collars or toys don't thoroughly satisfy you or your pet, our customer care team are always available to help.